Current events
(Difference between revisions)
Line 1:
Line 1:
−

'''UPCOMING EVENT!'''''Italic text''

+

'''UPCOMING EVENT!'''''

 
 
 

*'''September 24-26, 2015''' International Symposium '''"Ion channels trimming the brain"''', Bogomoletz Institute of Physiology NAS of Ukraine ''(Kyiv, Ukraine)''

 

*'''September 24-26, 2015''' International Symposium '''"Ion channels trimming the brain"''', Bogomoletz Institute of Physiology NAS of Ukraine ''(Kyiv, Ukraine)''
---
Revision as of 16:33, 25 May 2015
UPCOMING EVENT!
September 24-26, 2015 International Symposium "Ion channels trimming the brain", Bogomoletz Institute of Physiology NAS of Ukraine (Kyiv, Ukraine)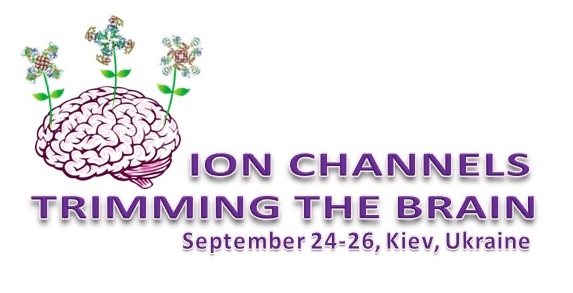 The Symposium will be dedicated to several important dates:
40 years of intracellular perfusion
35 years after a discovery of proton receptor
70th anniversary of Oleg Krishtal
---
---

З глибоким сумом сповіщаємо, що 8 травня пішов з життя видатний український вчений-патофізіолог, Президент Наукового товариства патофізіологів України, двічі лауреат Державної премії України, академік НАН України Олексій Олексійович Мойбенко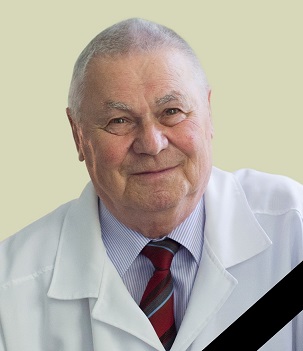 Півстоліття із 83 років свого славетного життя Олексій Олексійович віддав науці, до останніх днів працюючи в Інституті фізіології ім. О.О.Богомольця НАН України, і створив наукову школу експериментальної кардіології та молекулярної патофізіології в Україні.
Дирекція Інституту, Вчена рада та співробітники висловлюють щире співчуття дружині, дочці, онукам та всій родині академіка Мойбенка. Світла пам'ять про Вчителя назавжди залишиться в наших серцях!
Прощання відбудеться 12 травня о 10.00 в Інституті фізіології ім.О.О.Богомольця (вул.Богомольця 4) та о 12.00 у великому конференц-залі НАН України (вул.Володимирська 55)
Широкому колу слухачів будуть запропоновані наступні лекції:
1. к.б.н. Наталія Шульга – Від наївності до свідомості
2. д.б.н. Нана Войтенко – Що ми знаємо про біль?
3. д.б.н. Павло Білан – Мозок: краса та таємниця.
Запрошуються всі співробітники Інституту, а також їх друзі, родичі та знайомі!
April 3, 2014 Congratulations! Institute members - academician Oleg Krihstal, Prof. Elena Lukyanetz, Prof. Yaroslav Shuba, who became the laureate of PG Kostyuk Prize given by National Academy of Sciences of Ukraine 2014 for the series of works "Ion channels of plasma membrane"
Call for 2014 Platon Kostyuk Award is open. Deadline for submission is May 4, 2014 (including).
06-10 жовтня 2014 ХІ Український біохімічний конгрес, Київ, на базі Київського національного університету імені Тараса Шевченка (КНУ)
8-12 октября 2014 Союз физиологических обществ стран СНГ, IV СЪЕЗД ФИЗИОЛОГОВ СНГ, (Сочи–Дагомыс, Россия, 8–12 октября 2014)
4 – 8 June, 2014 VI Congress of Ukrainian Society for Neuroscience. The Congress is dedicated to 90th anniversary of famous Ukrainian neurophysiologist Platon Kostyuk.
October, 24-25 2013 III Сonference "Physiology: from molecules to the body", Kyiv, Ukraine,Program
10-13 October, 2013, X Anniversary Ukrainian - Polish - Belorussian Conference "Physiology and Pathology of Respiration: Advances in Basic Research and Clinical Applications", Bogomoletz Institute of Physiology, Kiev, ( program , proceedings of the conference)
September 13-15, 2013 Kiev, Ukraine, Annual International Conference on Biologically Inspired Cognitive Architectures – 2013 (BICA 2013)
October, 24-25 2013 III conference "Physiology: from molecules to the body" at Bogomoletz Institute of Physiology. Early deadline - September 20, 2013; late deadline - October 7, 2013.
26 – 29 травня 2014 XIX з'їзд Українського фізіологічного товариства ім. П.Г.Костюка з міжнародною участю, присвячений 90-річчю від дня народження академіка П.Г. Костюка, Львів, Україна, подання матеріалів не пізніше 1 липня 2013 року
20 - 21 may 2013 Second Ukrainian-Swedish Workshop
25 August – 1 September 2013, Bukovel ІІ International summer school for young scientists: Nanotechnology: from Fundamental Research to Innovations
May 13-17, 2013, Odessa, Ukraine VI International Conference of Young Scientists "Biodiversity. Ecology. Adaptation. Evolution."
April 24 - 26, 2013 7-я Школа-семинар "Биофизические методы исследования"
March 22, at 15:00 в рамках Тижня мозку в Україні в Київському Будинку Вчених відбудеться Круглий стіл "Хвороби мозку - погляд сучасної науки"
September, 2013 П"ятий Конгрес з Біоетики з міжнародною участю, Київ
10-13 October, 2013 X Anniversary Ukrainian - Polish - Belorussian Conference "Physiology and Pathology of Respiration:Advances in basic research and clinical applications", Bogomoletz Institute of Physiology, Kiev, Ukraine
November 20th-23rd, 2012 7th International Young Scientists' Biology Conference "From A Molecule Up To The Biosphere" Kharkiv, Ukraine
24 September 2012 Annual Undergraduate International School in Biomedical Sciences 2012 Theme "Ion Channels in Health and Disease", Taras Shevchenko University, Kyiv, Ukraine
Call for 2012 Platon Kostyuk Award is open
19-21 сентября 2012 года Международная научно-практическая конференция «Биотехнологии в клинической медицине» Donetsk, Ukraine
October 7, 1012 - Group Leader opening in Nencki Institute [details]
November 1-2 2012 Fourth International Scientific Conference in Physiology, Medicine, Pharmacology St. Petersburg, Russia
October 6 – 9, 2012 II International symposium "Molecular mechanisms of synaptic transmission regulation" to mark the 80th anniversary of Academician V.I. Skok (1932-2003)
May 17 – 20, 2012 VII Международный симпозиум "Актуальные проблемы биофизической медицины". Програма
April 25 - 27, 2012 6-я Школа-семинар "Биофизические методы исследования"
April 19, 2012 VI фестиваль науки
March 19 - 23, 2012 Brain Awareness Week 2012
April 27 - 29, 2011 5-я Школа-семинар "Биофизические методы исследования"
March 15, 2011 Brain Awareness Week 2011
November 8, 2010 Зустріч в. о. директора Інституту фізіології ім. Богомольця академіка Кришталя О.О. з аспірантами I року навчання
April 28 - 30, 2010 4-я Школа-семинар "Биофизические методы исследования"
May 20 - 22, 2010, Odessa, Ukraine 18-ий з"їзд Українського фізіологічного товариства
October 11 - 13, 2009 International Conference «Molecular mechanisms of intracellular calcium signalling»